Project Details
This property was to become the new London residence of an existing client. As someone who already owned some of the fantastic Devialet product range we were required to integrate this into his system. Throughout this property the client required a very high level of music reproduction while keeping it as discreet as possible. The media room in this project was able to double up as a spare bedroom with the bed appearing out of the cupboards. The TV is on a lift and descends into the cabinet when not in use.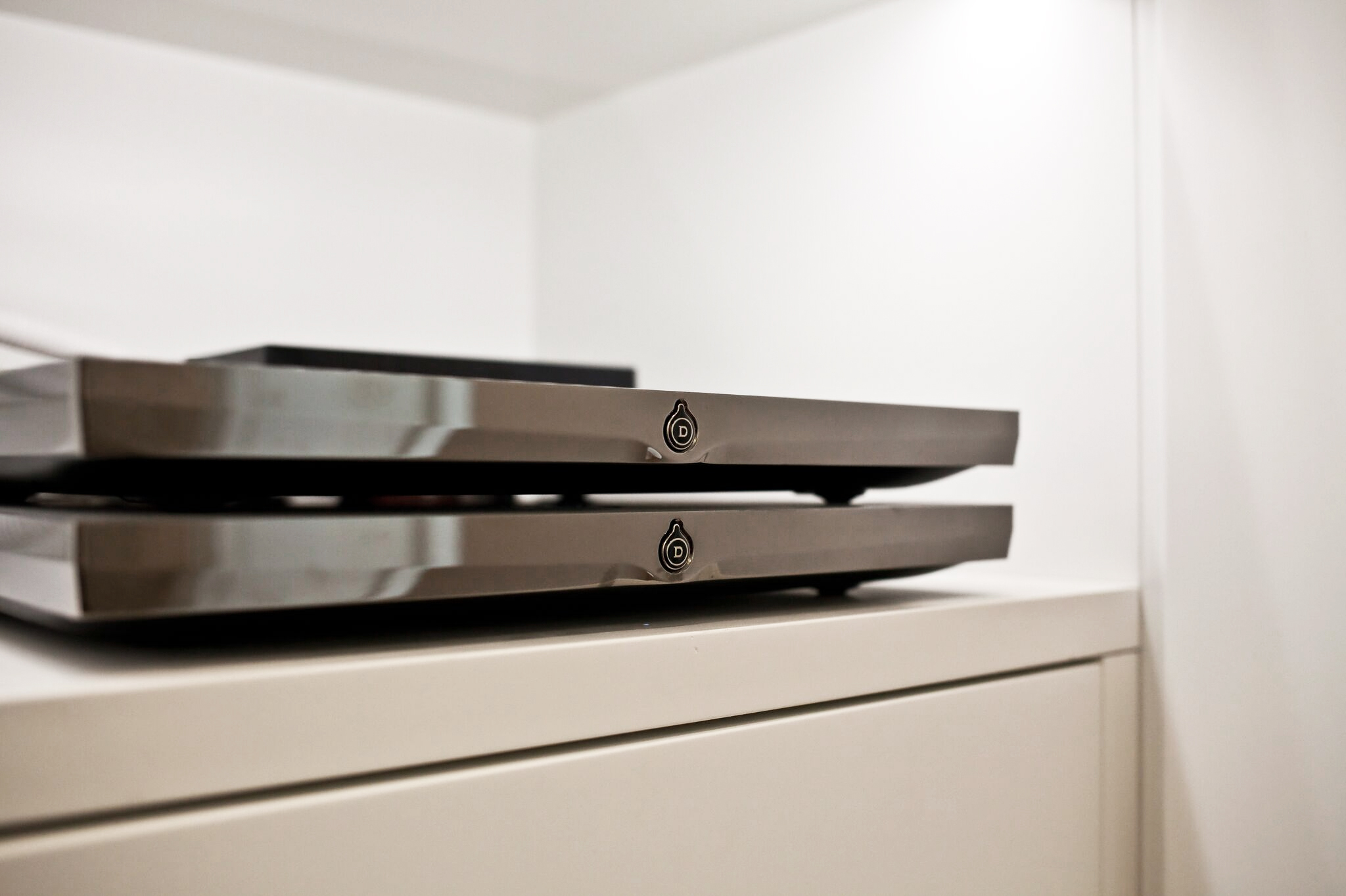 Clean and un-cluttered
Because of the single light fitting in this kitchen the client wanted to keep the ceiling clean and un-cluttered. We used in-wall speakers above the cupboards. Wilson Duet II speakers, Dan D'Agastino Momentum integrated amp and DCS Vivaldi system for playing your disks. Very awesome!
HOW TO DESIGN A HOME CINEMA E-BOOK
A FREE guide for architects and property developers
Download E-BOOK