Project Details
This was a great opportunity to work with our good friends at Nutshell Construction. The property forms the main house on a park estate in Hampshire and we were brought in to help the clients ensure they were up-to-date with home technology and "smart" systems.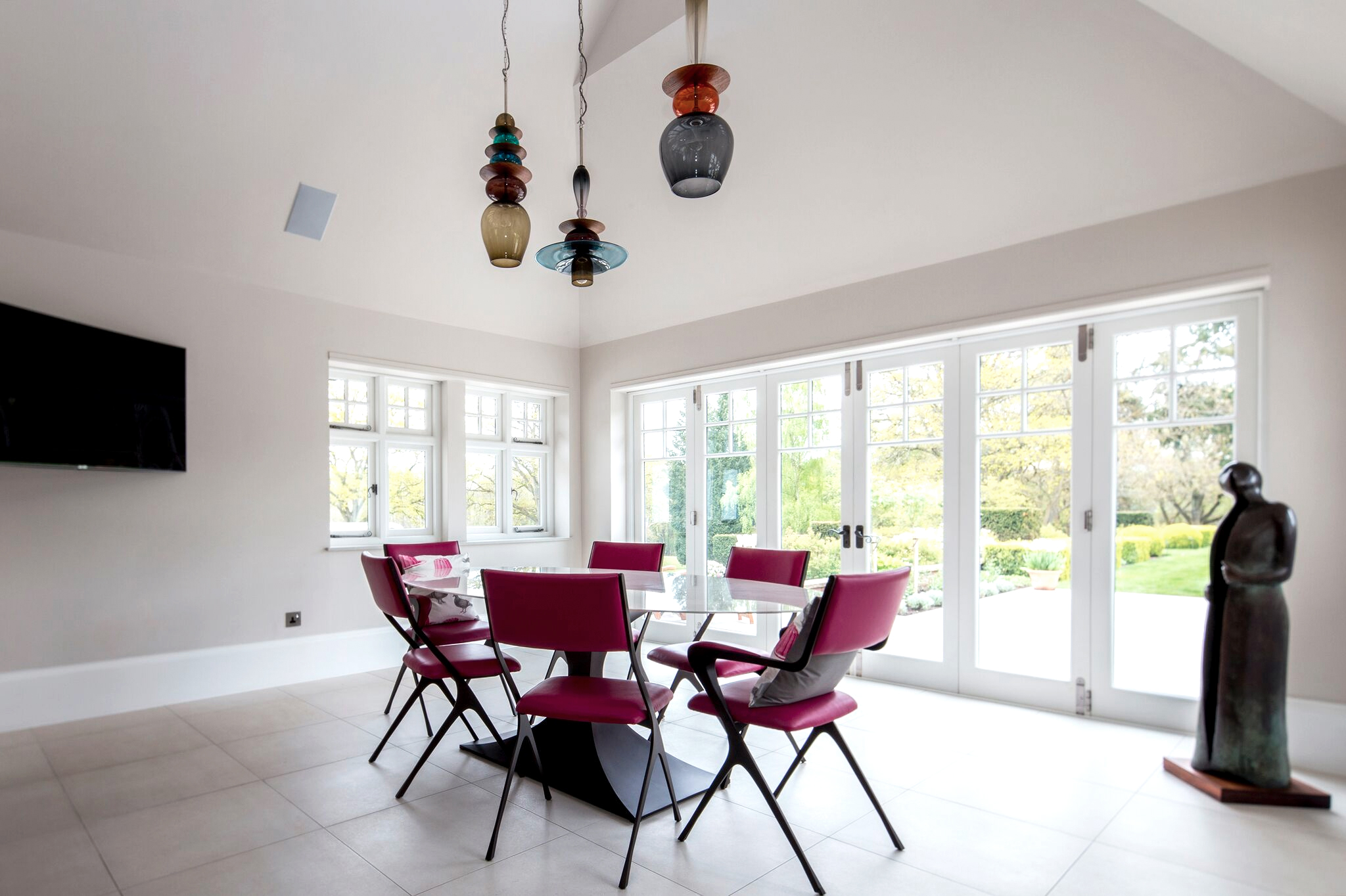 A fully integrated complex
Three years later the result is a beautiful home easily managed with intuitive home automation systems and smart control. Music and TV is distributed throughout the house, spa and gardens. Lutron Homeworks controls lighting and blind control and everything is seamlessly integrated into a Control4 interface. The staff cottage, spa and office were additions to the original brief as the project developed to become a fully integrated complex.
The Seven Integration directors and management team have been excellent and their staff and engineers have been incredible. Nothing has been too much trouble and every slight issue - more often my ability to operate the system - has been handled efficiently and effectively almost immediately if a remote response was possible or within hours if an on site visit was required.
Some words from our client
HOW TO DESIGN A HOME CINEMA E-BOOK
A FREE guide for architects and property developers
Download E-BOOK