Project details
This was a project that was a long time in the planning stages. The client was keen to keep everything as minimal as possible, something that we easily achieved with today's technology. Lutron lighting control throughout the property keeps artwork well lit as well as adapting to the tasks and lifestyle being undertaken. Control4 keeps the control of the AV, lighting and surveillance simple and intuitive.
Family Living
With a fabulous party room on the lower ground floor this home was really designed as a perfect family home. A discreet home cinema with hidden screen and blackout blind means the room can be used as easily for watching movies and major sporting events as birthday celebrations and summer BBQ parties.
The pool and decking area have satellite speakers positioned among the planting scheme to offer an even distribution of sound that is far easier to listen too wherever you are in the garden, rather than having speakers mounted on the wall just turned up really loud.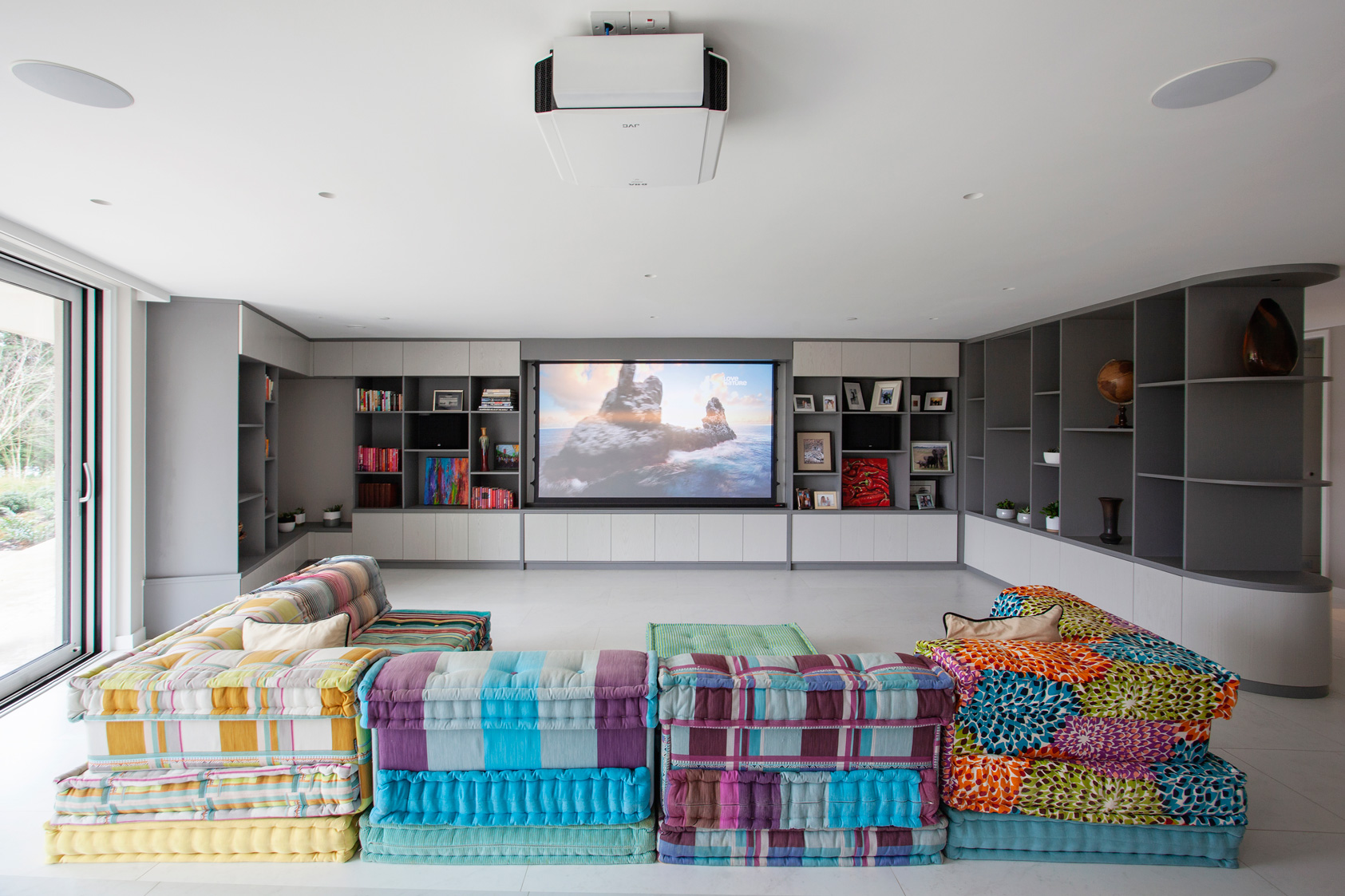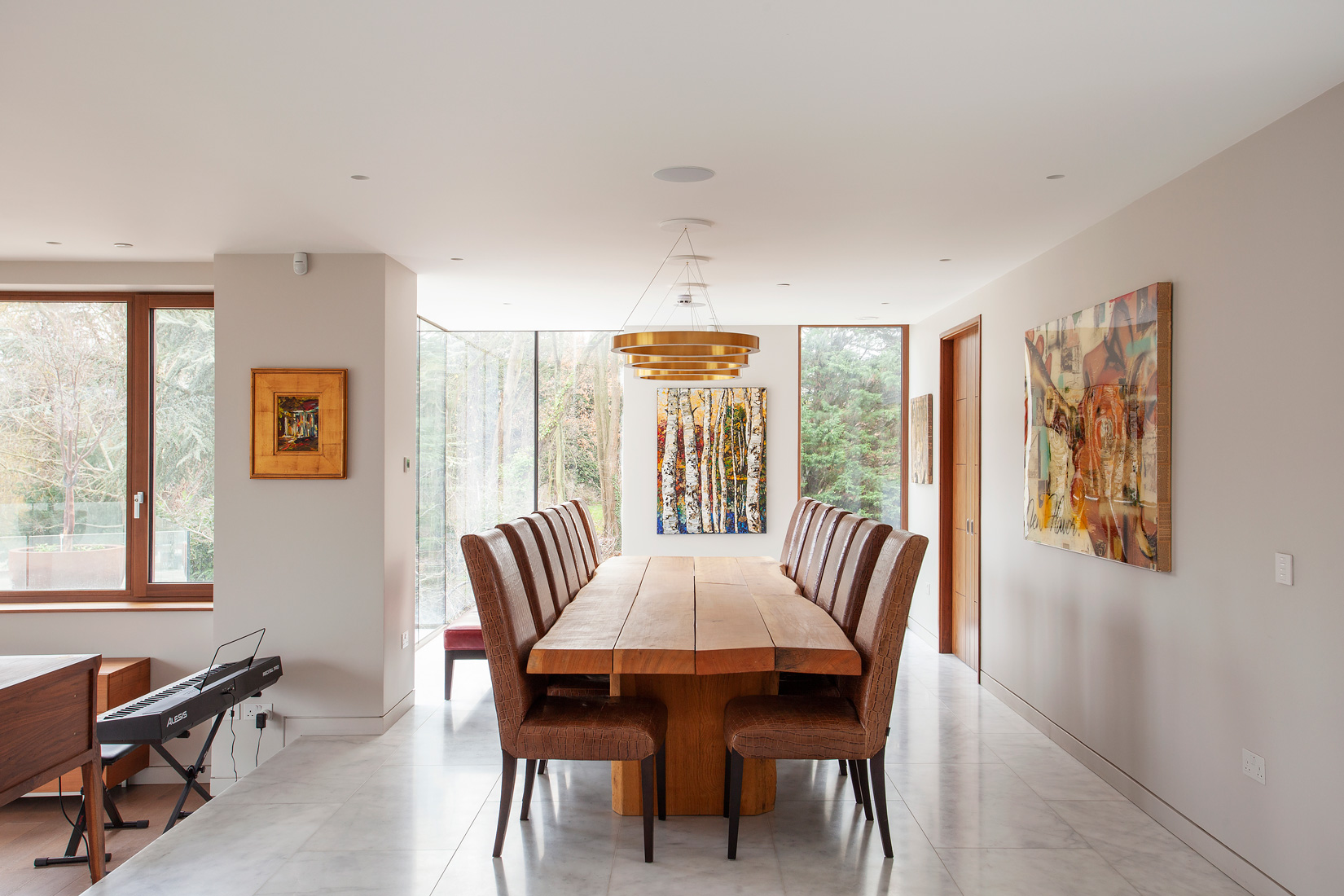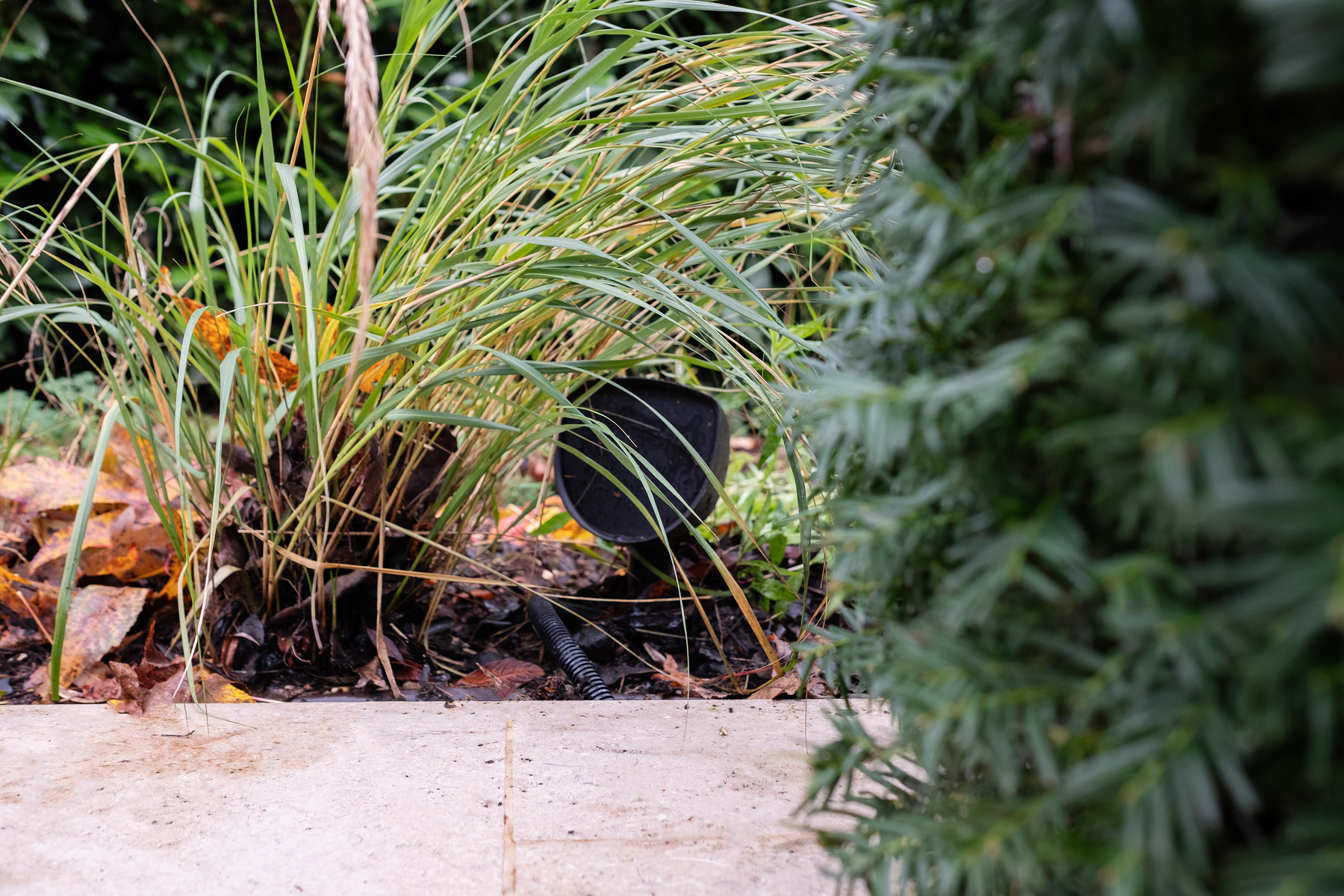 This stylish home was more than 3 years in the design and build process, but it was certainly worth it. Because we were an integral part of the design team very early on we were able to integrate much of the home technology into the fabric of the building. In the areas where technology needs to be hidden away, it is, but where it is intuitive to have it on display then it is available and ready when needed. We have used Bowers & Wilkins speakers throughout the interior, from the in-ceiling speakers to the cinema series in the family and party rooms.
But the party doesn't end in the party room. The gardens have discreet satellite speakers hidden among foliage and bedding plants around a BBQ area and pool. There are further speakers on the boathouse roof and in a Mediterranean garden for quiet respite with calming music to soothe the soul.
Security & Surveillance
Security is, of course, a top priority for all, and there are cameras discreetly positioned around the property with a top-of-the-range alarm system. Surveillance of the home can be carried out from anywhere in the world that the owners have an internet connection by simply opening the Control4 app and selecting the camera they wish to observe.
Summary
This is a great example of a home that has technology at the heart but has minimal impact on the aesthetic design of the property. It is a stylish family home that everyone involved in it's design and build is rightly proud to have been a part of.
Photography credit: Emanuelis Stasaitis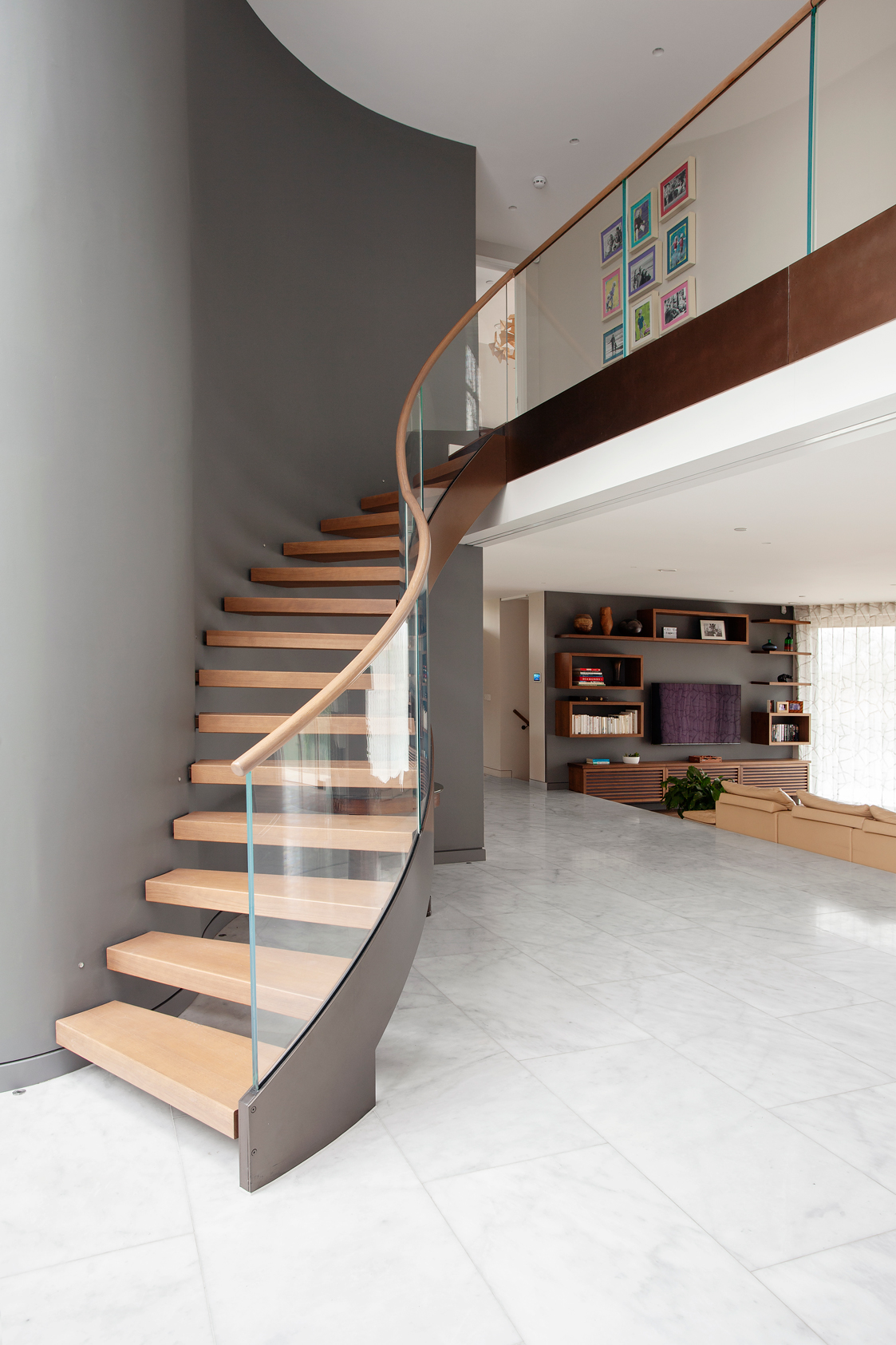 HOW TO DESIGN A HOME CINEMA E-BOOK
A FREE guide for architects and property developers
Download E-BOOK