Project Details
This home cinema for a family in Hampshire was one of those projects that you dream of. A basement being dug for the sole purpose of creating a home cinema and clients that had the vision and aspiration to create a room that has very little compromise. The planning stages were extensive with 3D visuals being created, CAD drawings and samples for everything from wall coverings to carpet and ceiling finishes.
We are thrilled to announce that this superb home cinema has been recognised by CEDIA as being of such a high standard that it is a finalist in the 2016 CEDIA Awards, and international award ceremony including Europe, Middle East, Africa, CIS and Russia, India and Pakistan.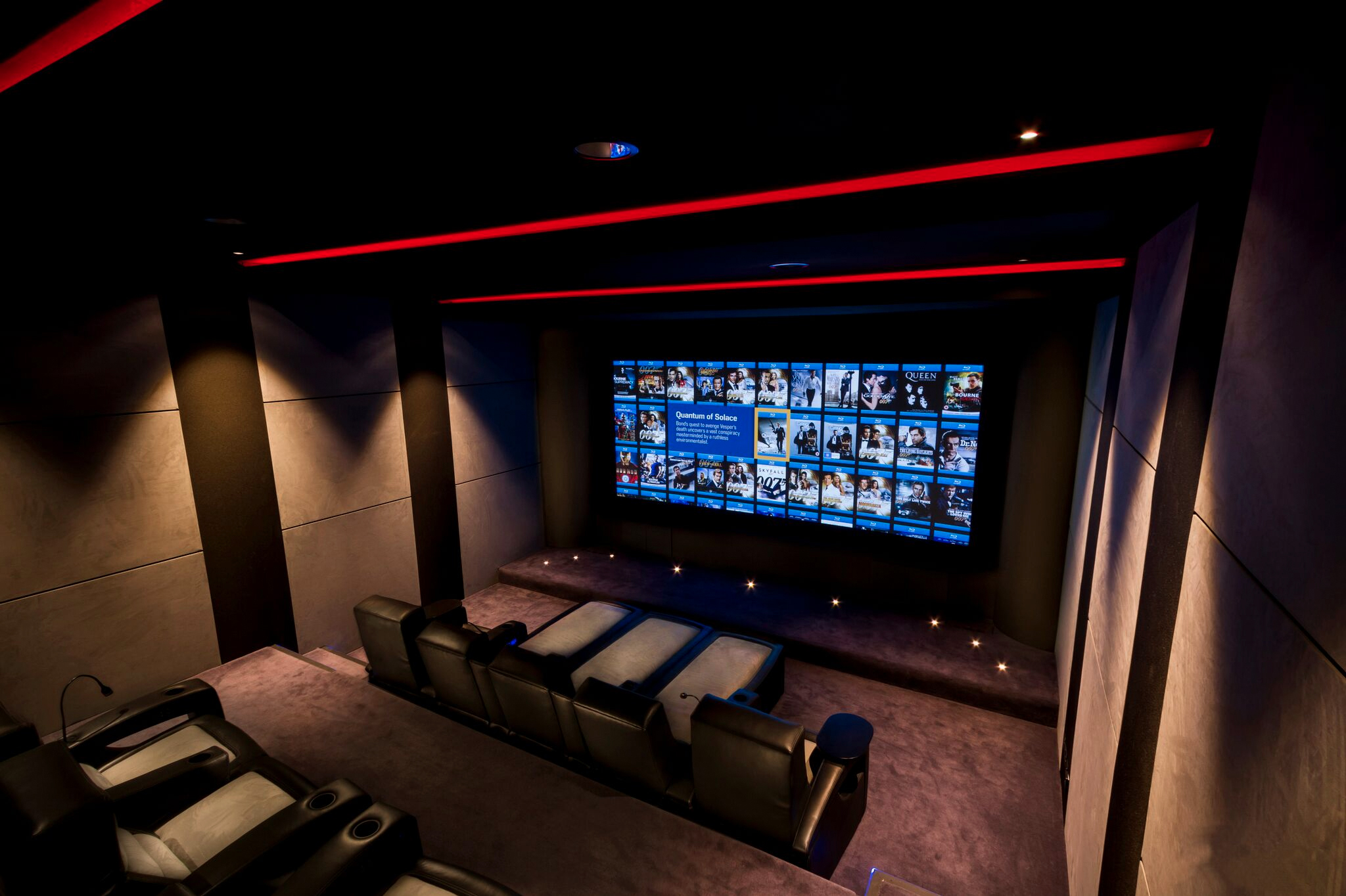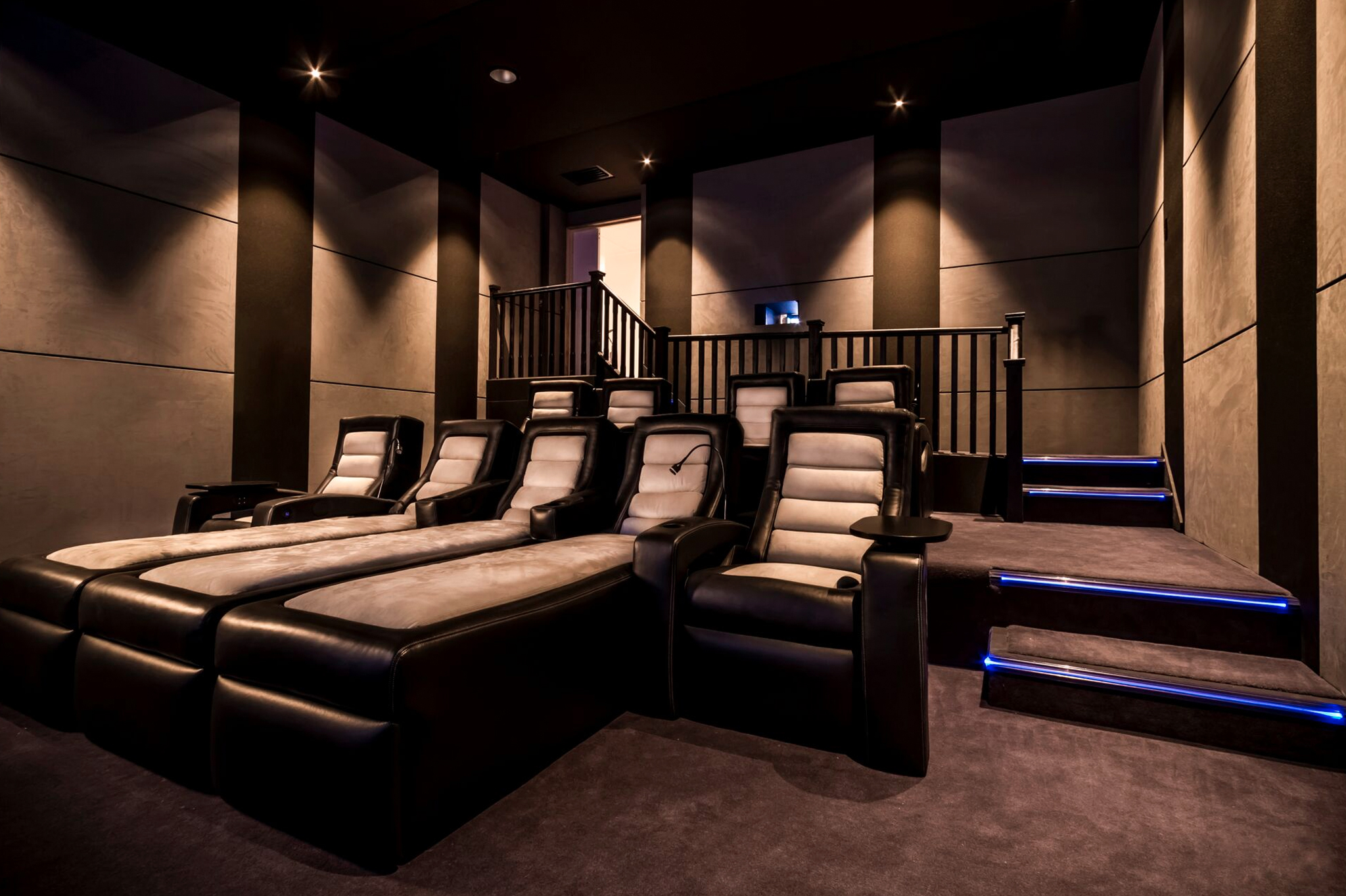 Smart Phone Controlled
The seats, built to order in the States, are heated and give a massage! But that's not even the best thing about them. D-Box seats move and vibrate in sync with the on screen action and audio to fully engage the senses. Every aspect of the phenomenal home cinema can be controlled via smart phone, or tablet as well as traditional remote controls from Control4. The lighting adjusts brightness levels as well as hues to create the perfect movie viewing ambience, all at the touch of a button.
HOW TO DESIGN A HOME CINEMA E-BOOK
A FREE guide for architects and property developers
Download E-BOOK