5 child-friendly tech features for happy homes
Every child has a mobile phone and laptop, right? Most of us agree that technology plays a big part in how we interact with the world around us, but when it comes to our homes, young children are all too often gently steered away from shiny gadgets for fear of sticky fingers and clumsy tendencies. We agree that home automation features are sizable investments, so we sympathise that many of our clients are a little wary to experiment at home with a little one running around, but in actual fact many of our features have been tailored to suit smaller family members. Maintaining a comfortable environment in a property is a top priority for us and whoever has to live in it throughout the year.  Custom installation is at the core of today's residential tech tools, so home automation solutions are designed to be easy, inclusive and practical to suit all family members.
If you're still on the fence over whether child tech features are for you, don't worry. Firstly, the latest gizmos are made of sturdy stuff. Secondly, our systems are so intuitive and easy to operate that kids can use them independently. Thirdly, child safety and parent and child satisfaction always take priority. Take a look at the following child-friendly features to decide whether our services will come in handy in your everyday lives.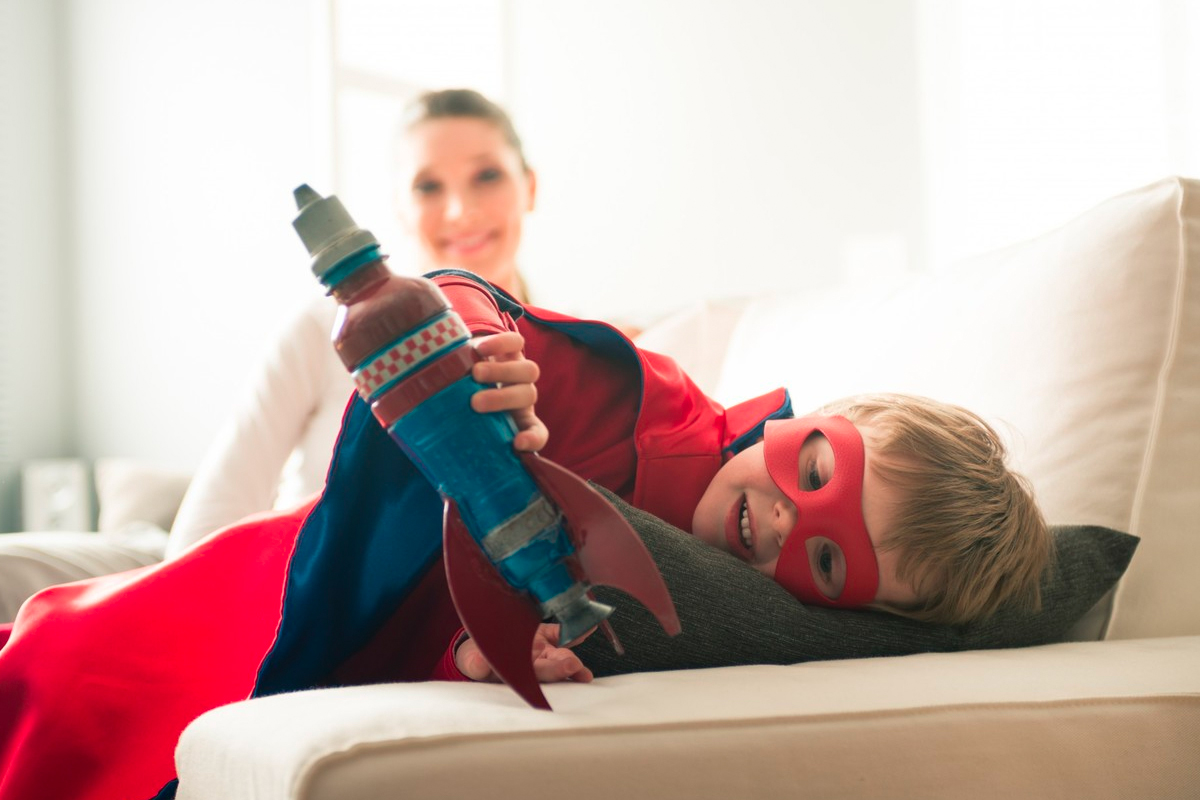 Gently ease your family into the day
The blaring sound of kids TV in the morning is a familiar feature in many homes across the UK, so our first port of call is how to address how we can use smart tech to fit around this daily routine; we're big believers in helping working parents out with home automation features, and this is just one way that we can lend a hand. Our team can position a sensor on the living room door or slide a pressure mat under the carpet or rug that are set on a timers to suit your most active hours, for example between 6am and 8am. So, when your toddler wakes up and opens the door or sits on the mat the TV will automatically turn on to CBeebies or start a favourite movie. You don't even need to get out of bed if your early riser is old enough to totter into the living room safely – another bonus hour in bed!
Setting a curfew
The words 'it's bed time' don't always go down well, but if your child has a curfew, smart tech can make evening negotiations a bit easier by setting the TV to turn off at a certain time. This can also be applied to lights in specific rooms and even internet access to help draw a definitive line under bed time.
24-hour child safety features
Our child safety features aren't restricted to daytime hours; nights can be just as active! If your toddler has not gained the height required to reach light switches just yet, proximity or pressure sensors can be placed along a pathway generally taken by your little one, from the nursery to the bathroom for example, to make night time trips easier. These sensors bring the lighting level up to around 10% of the maximum bulb strength. This low level is great for ensuring child safety and also settling your child back to sleep as it provides an easy transition from dim light to complete darkness once the sensor turns off.
Control restricted areas in your home
Do you have a pool or other areas that you want to restrict access to? We provide electronic locks with a pin code that integrate into your home control system to restrict access to selected doors. If you don't want to have to walk all the way to then door then don't; just enter the pin on your smart phone, tablet or control panel.
Set up a safety zone outside
The garden should be a fun place to learn and explore, not a source of parental anxiety. With the help of geo-fencing our clients can set up an outdoor safety zone so your child cannot venture into unsuitable areas. If your child should wander out of that safety zone an alert can sound – a message siren can blast…you name it, we can probably do it
Ready to Start Your Project?
Let's discuss your property visions and how our services can facilitate your journey into the wonderful world of home automation.
Make an Enquiry