What you'll get with Lutron HomeWorks QS smart lighting
Our homes are changing, and so are the smart technology solutions that we fill them with. Most of us are integrating home electronics into our everyday lives on some level, but our overall mission here at Seven Integration is to design and build homes that are as future proof as possible for real people today. A major element of any smart home is lighting. In this blog addition, we'll discuss one of our favourite lighting brands, and the benefits of integrating its smart features into any property.
Smart lighting can breathe life into any property. Bespoke solutions merge art and lighting to highlight prominent features in your home, rather than a single ceiling light casting unflattering shadows through your environment.
There was a time when home lighting fixtures and fittings were constrained to limited functionality – lights were either on or off. Today's intelligent lighting solutions enhance, illuminate and excite, creating ambiences and reflecting moods like never before. As Lutron's own brochure says, its vast array of lighting products 'do more than access light, they orchestrate it.'
Lighting opportunities can be orchestrated from the very first step into your hallway: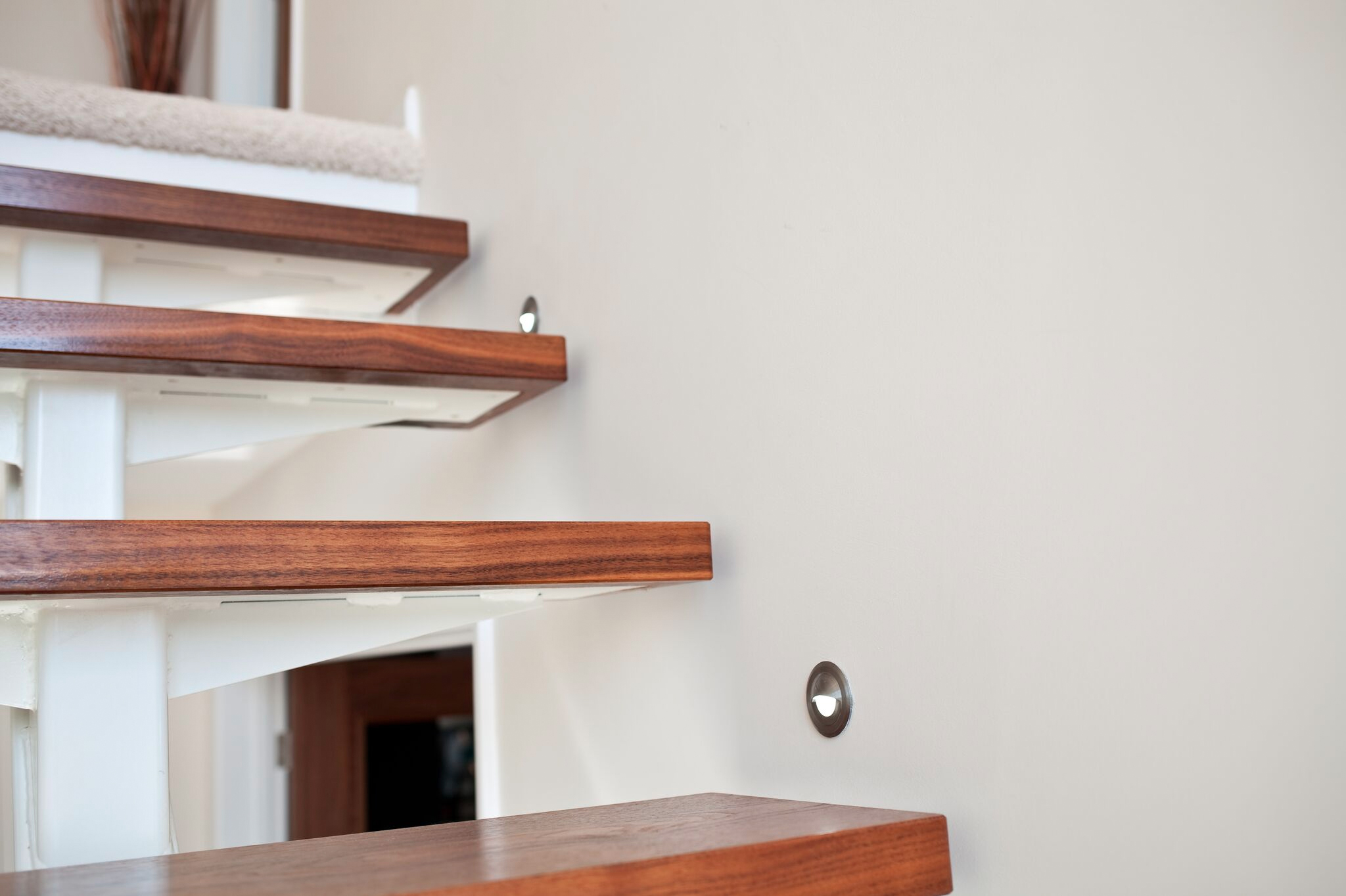 Lighting opportunities
• Lutron HomeWorks QS allows you to dim lights before leaving the house for the day, then brighten up exterior and interior fittings to light your path when you come home.
• If you're entertaining, why not use the easy-to-use keypad to create a sociable and inviting atmosphere?
• Lutron controls enable you to seamlessly save energy and create an atmosphere by dimming lights in rooms of your choice.
• Integrate lighting controls with devices like an iPhone or iPad to adjust lights and blinds while you're away, or as a convenient way to control audio visual equipment for any occasion.
• Family friendly: Lutron lighting is designed for kids of all ages. If your child isn't tall enough to reach the light switch or doesn't quite understand the keypad, we can install underfloor pressure sensors along a pathway that is generally used by your little one to make late night trips to the bathroom, for example, simpler and straightforward.
• Once a party has died down for the night and your guests have left, simply press 'All Off' to switch all lights off for the night.
• Control your lighting settings with a Dynamic Keypad to eliminate rows of unsightly switches along your walls.
• Make an impact: preset light levels and preferences can be adjusted before a special occasion to create a memorable presentation.
• Lighting design can be controlled as part of an innovative and emotive scene: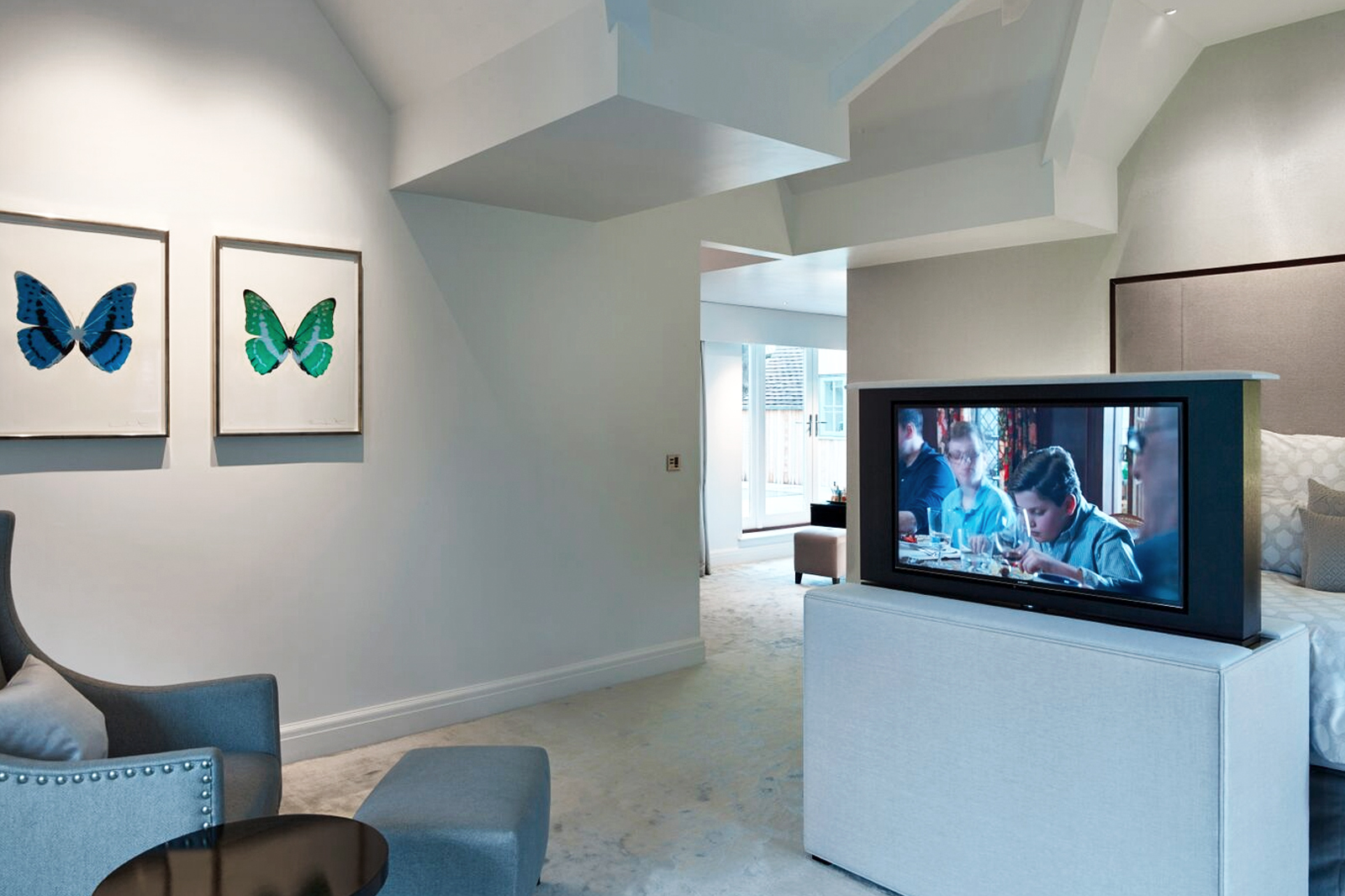 More than simple cosmetics
Intelligent home features and a mainstream shift toward connectivity has changed the way we view where we live. Connectivity has unlocked convenient and bespoke lifestyle choices that have only become available during the past few years. Family-friendly lighting solutions heighten security, embrace entertainment, reduce your energy bills and help to keep all ages happy and independent during busy weeks.
No room is out of bounds: Lutron HomeWorks QS services are designed for outdoor and interior spaces. Lighting controls can be used from a sun lounger in your garden or on the train to work if you have forgotten to switch the TV off in the morning. How you use your keypad and controls is up to you: that's the beauty of connectivity!
Ready to Start Your Project?
Let's discuss your property visions and how our services can facilitate your journey into the wonderful world of home automation.
Make an Enquiry