It A Mirror
It's a mirror but it's also a TV, and a good one at that! If you are someone with a discerning eye for aesthetics, perhaps having a large black rectangle – because when your screen is turned off that is what it becomes – hanging pride of place on the wall of your beautifully created living space is not your idea of perfection; then look no further. Cast your eyes over the NEOD range of bespoke mirror TV's available throughout London and Surrey via Audio7.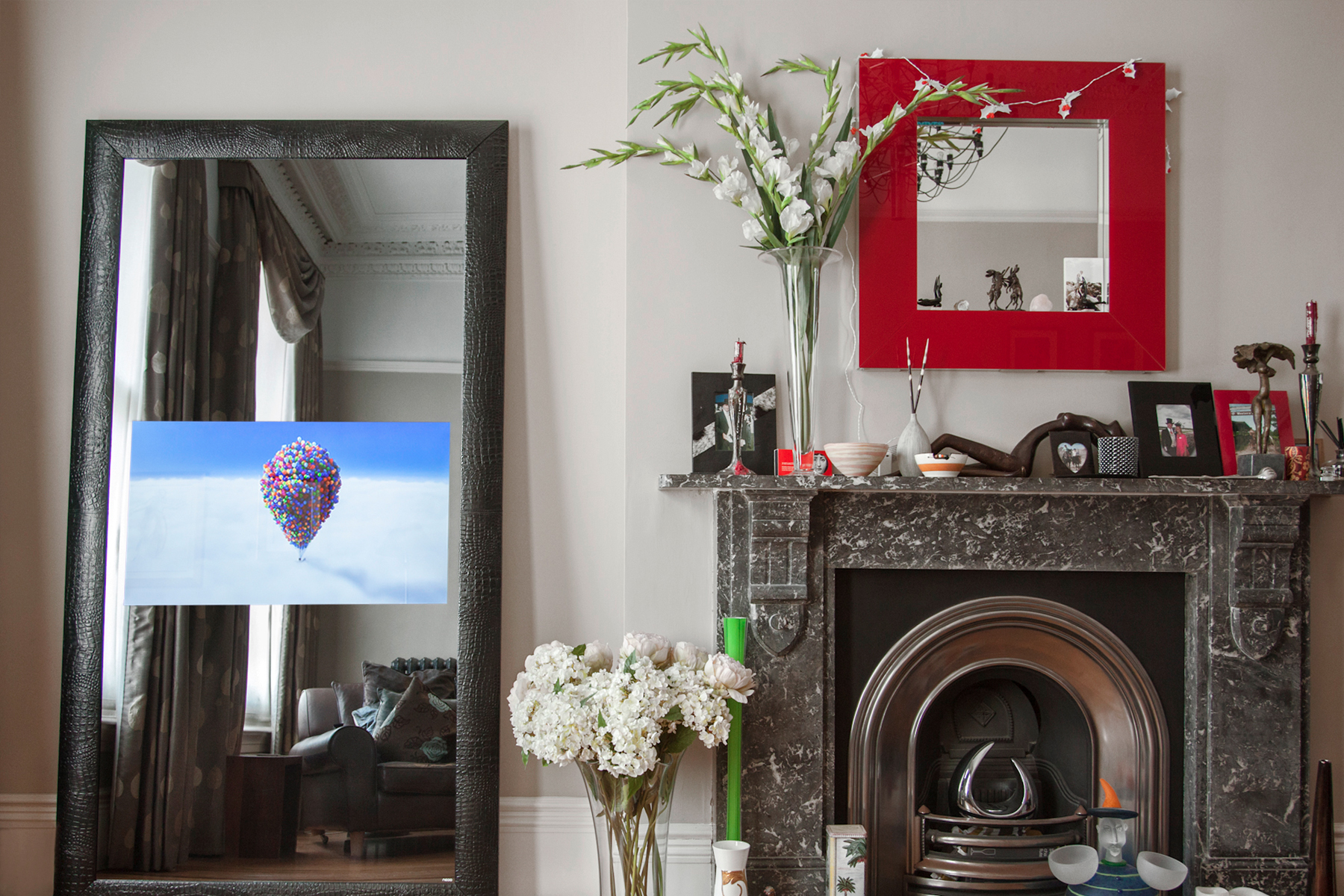 NEOD
NEOD are an Italian company with a flair for making things absolutely beautiful. As manufacturers of luxury television systems built into mirror housings for the ultimate in discrete TV, NEOD's mirror TV range looks sublime when off, but thanks to the Loewe screen behind the front is amazing when switched on. And when you are done with your viewing the screen is virtually invisible, all you see is a beautifully hand-crafted frame. It's a truly bespoke service, they will make mirrors or smoked glass fronts in just about any shape and size you want. Have a look at their bespoke kitchen splashbacks with screens fitted behind, why wouldn't you put this in your home?
Interior Designer
Any high-end property developer or interior designer working in London or Surrey and thinking of integrating a screen into a home really need to be thinking about the NEOD range of mirror TV's and bespoke splashbacks. Audio7 are designing these into homes throughout Surrey and SW London right now, get in touch and see how we can make a TV invisible for you or your client.
See more NEOD images on our Flikr site http://www.flickr.com/photos/audio7/
Ready to Start Your Project?
Let's discuss your property visions and how our services can facilitate your journey into the wonderful world of home automation.
Make an Enquiry