Meridian Audio
With all the excitement surrounding the Linn Exakt system it is perhaps worth remembering  that electronics within a loudspeaker has actually been around for a while. Meridian introduced the concept of a digital active loudspeaker more than 20 years ago and have been almost evangelical about the benefits of their DSP range ever since.
Bob Stuart and Allen Boothroyd founded Meridian back in 1977 sharing a passion for audio equipment design. Together they launched the M1 active loudspeaker, a technology unknown in the consumer electronics industry at the time, and this formed the foundation for much of Meridian's products since. Boothroyd and Stuart went on to launch the world's first audiophile quality Compact Disk player, the MCD in 1984 and followed it with the world's first digital surround processor making Meridian ideally placed to take advantage of the explosion of the home theatre market.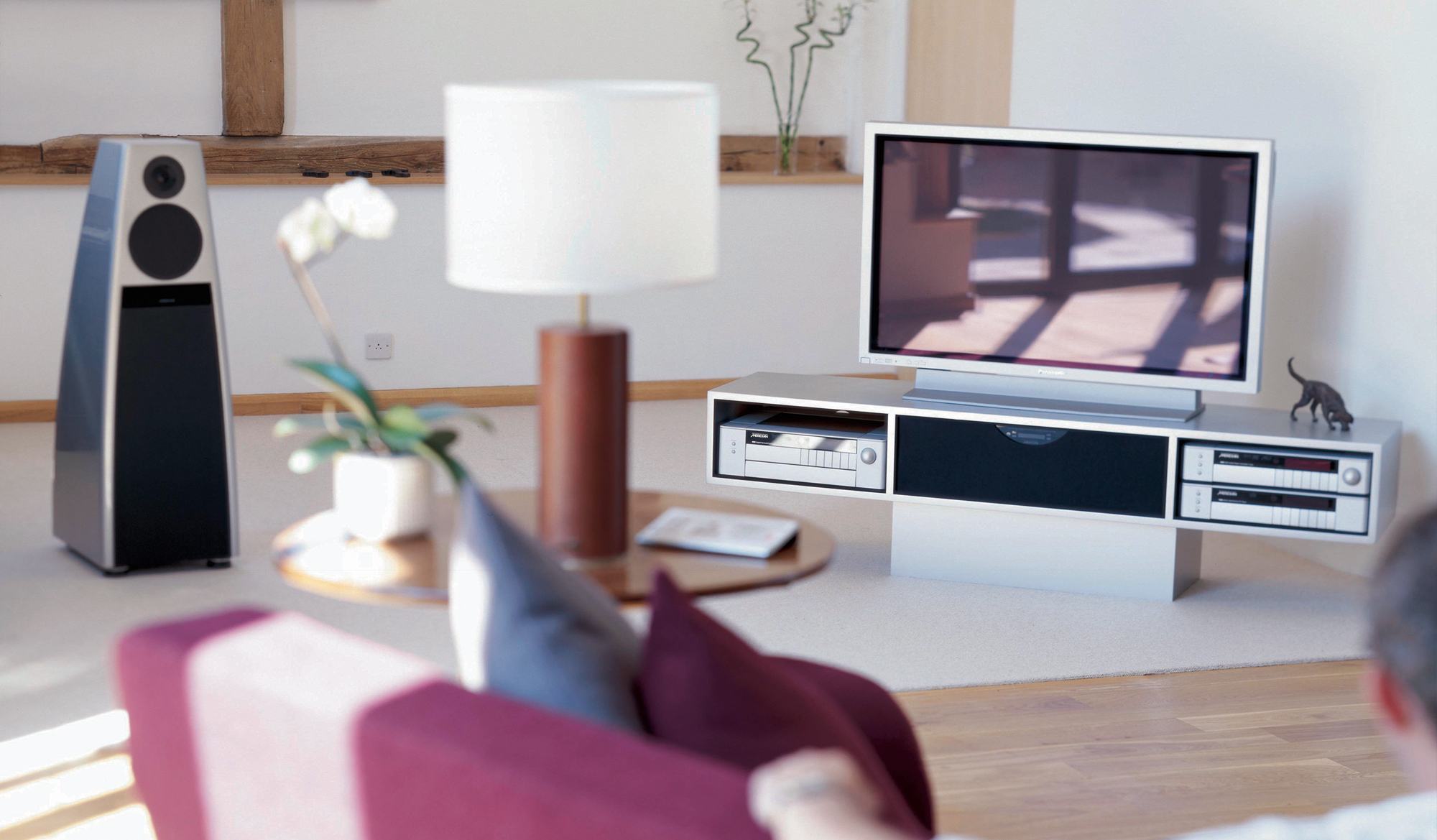 40 years on
More than 40 years on and Meridian Audio are one of England's finest manufacturers of audio visual systems.
If you would like a demonstration of Meridian Audio's speakers, then contact us today to arrange a suitable time
Meridian Automotive
Meridian's commitment to redefining the possibilities of audio reproduction does not end at home, it extends into the car you drive. At Meridian they strive to deliver the same authentic music experience for every passenger, in every seat. Land Rover, Jaguar and soon McLaren cars have options to enjoy Meridian Audio systems within the cabin where their technological innovations have been tailored and refined to be unlike anything you have heard before from in car entertainment.
Most recently Meridian
Read about the Jaguar F-Type Coupe launch
If you would like further information about Meridian speakers, then feel free to contact us today for a chat.
Ready to Start Your Project?
Let's discuss your property visions and how our services can facilitate your journey into the wonderful world of home automation.
Make an Enquiry