Linn Kiko launched
Linn Products have announced the launch of their latest development in the land of providing truly astonishing music performance, coupled with ease of use to the home. The Linn Kiko revisits a format that helped many of us get onto the Linn "ladder" all be-it  on the bottom rung – that of the Linn Classik. Essentially the Kiko seems to be tempting us again, a single box that is your source, control and amplification with a pair of speakers designed to match. BUT this is so much more!
The way we listen to music has changed over recent years, the shift away from owning physical CD's and records was not something those of us that love listening to our music as close to the original studio master as we could afford were keen to embrace. Then Linn came along and said "well, if this is how listening to music is going to be then we'll do make a product that does it better". The result was the DS range from Klimax DS down to Akurate DS and Majik DS.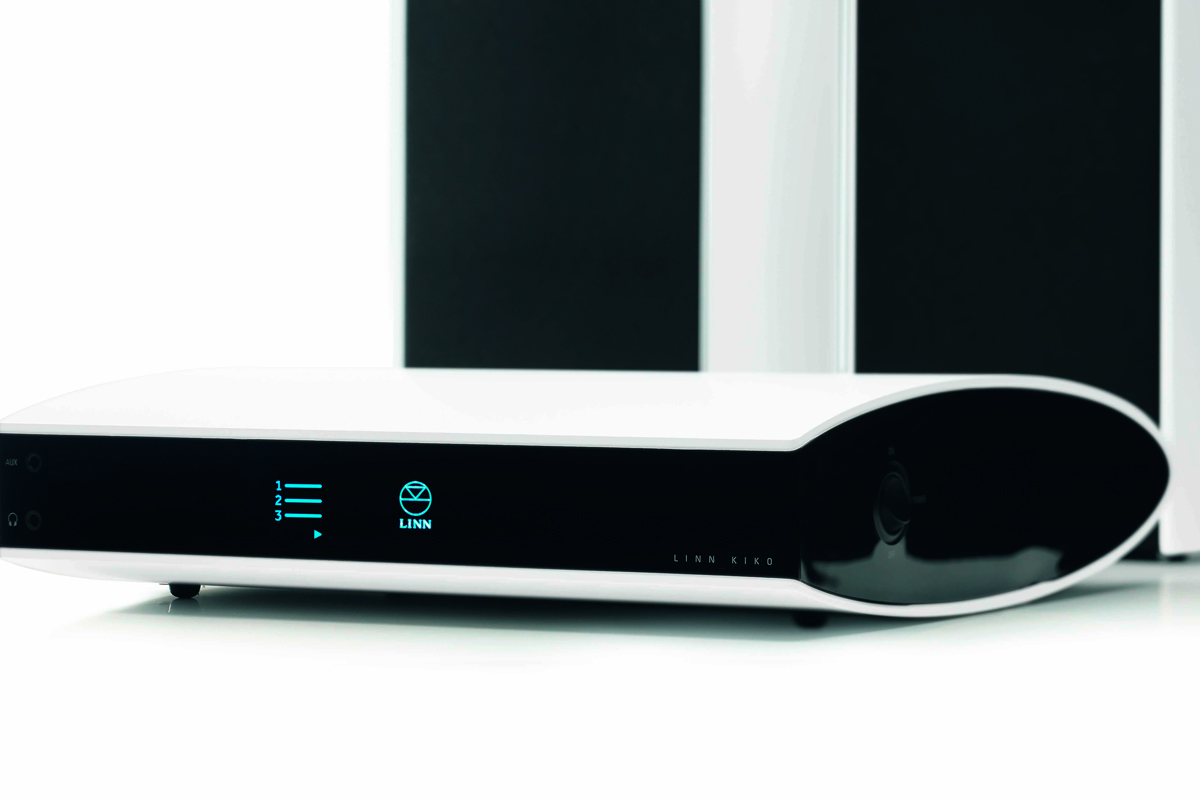 It's A Pretty Package
With just a single box and a pair of speakers. There's no need to have the system on display as it is controlled via your network through a smart-phone, tablet or laptop. But with looks like this, why would you hide it away? There are several colour options (black, silver, white, champagne, dark blue and light blue) and will retail at £2500 for the whole package – Kiko digital stream player with integrated amplifier and Aktiv loudspeakers! If you want to know what that means let me know and I'll happily explain the detail, for the rest of you – it means the speakers are awesome!
Linn Say That It Follows Their Ethos
It's great that it looks nice but what does it sound like? Well, we've not heard it yet so I can't tell you. Linn say that it follows their ethos of making everything sound better, whether that be music from iTunes, iPlayer, Napster or TV, BluRay disk or games console. There are various inputs including HDMI and headphone jack as well as other digital and analogue external connections so you should be able to plug just about everything in somewhere.
It's not officially launched until 2nd July so don't come in for a demonstration just yet. But by all means call us to pre-order 01306 621144
Ready to Start Your Project?
Let's discuss your property visions and how our services can facilitate your journey into the wonderful world of home automation.
Make an Enquiry