Devialet Arrives in Surrey
We are really excited to announce that Audio7 are now dealers for Devialet. If you have not heard of Devialet before then you soon will as they are taking the "hifi world" by storm with their products.
After four years of research and three years of development, Devialet has achieved ADH®, a technology and audio system as revolutionary as high-definition for televisions. As an idea first mused about back in 2003Devialet have pioneered Analogue Digital Hybrid technology, taking the best from analogue amplification and digital amplification and combining them into a single product. Judge for yourselves, come and listen to your music on a Devialet at Seven Integration's demonstration studio in the Surrey Downs.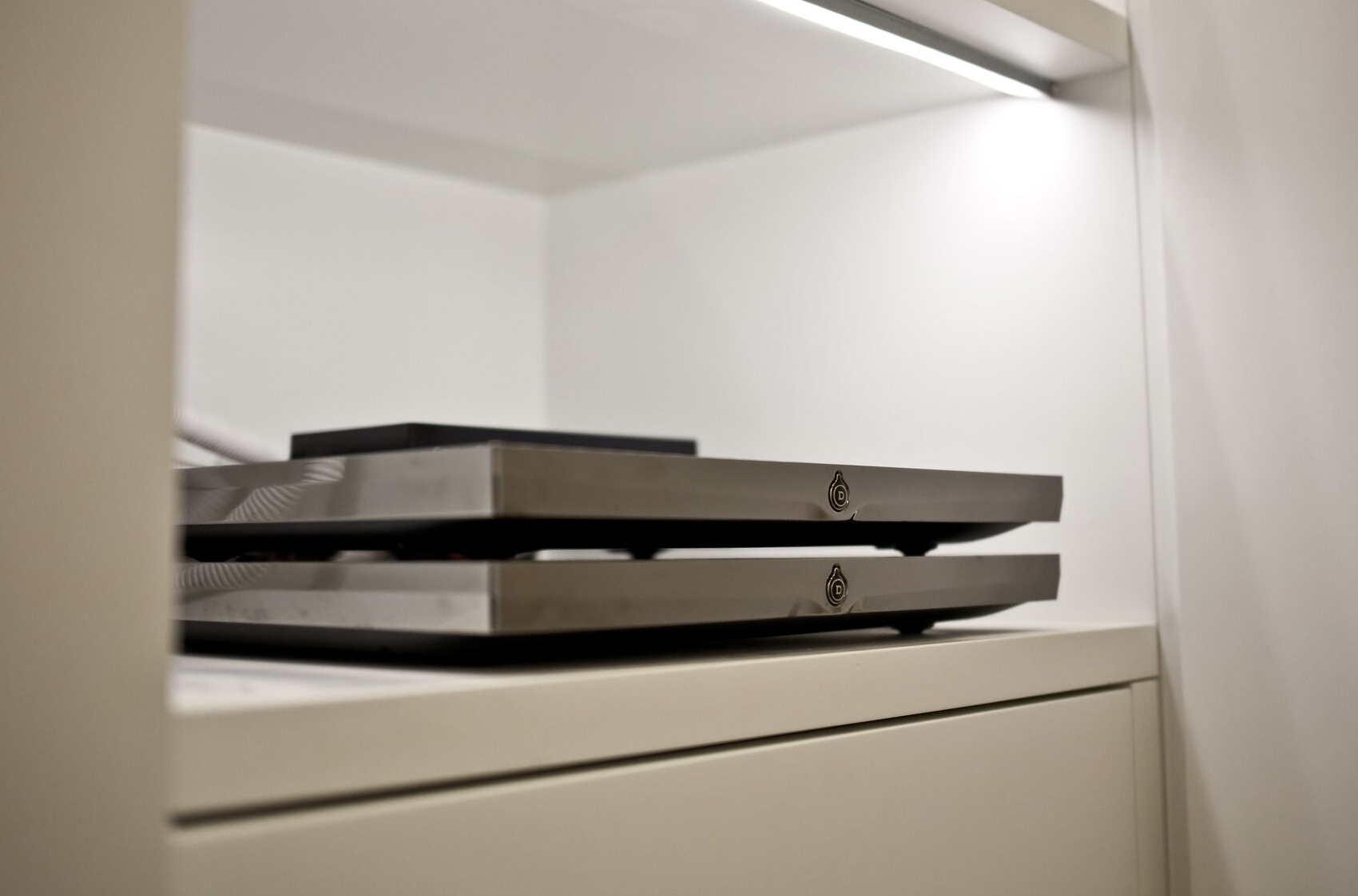 "Airplay"
"Airplay" but it isn't. Designed to last, a Devialet is resolutely looking to the future. Our units integrate Devialet AIR technology (for Asynchronous Intelligent Route), invented by Devialet, the most advanced audio streaming technology. Thanks to its asynchronous design, when you press the 'Play' button, the music from your PC is not transmitted to the Devialet, but the file containing this music. The Devialet instantaneously checks all data, recalls any missing packets, recomposes the entire track and plays it at the rate of the master clock in the amplifier. The result? A bit-perfect reproduction with no digital jitter for all formats.
Devialet comes in three variants:
110 – Beautiful looks and wonderful sound the 110 should not be considered "entry level"
170 – Looking identical to the 110 with clean lines and simplistic design, the 170 is the choice for those whose demands are a little harder to satisfy than your average listener
240 – The flagship. Built without compromise, this is the product for the enthusiast. An exclusive solid aluminium, hand-polished frame this looks every bit as gorgeous as it sounds.
Ready to Start Your Project?
Let's discuss your property visions and how our services can facilitate your journey into the wonderful world of home automation.
Make an Enquiry