Our no-stress service agreements save you time, money and worry
We know how vital it is that your smart home system is always functioning just as it should. That's why we offer comprehensive service agreements to give you the peace of mind you deserve. Seven Integration's maintenance and management system allows us to monitor, manage and maintain fully-integrated networks from anywhere in the world whilst giving you additional benefits including guaranteed response times.

24/7 PHONE SUPPORT

YEARLY SYSTEM AUDIT
24-HOUR RESPONSE TIME
Basic & Enhanced Service Agreements
Though a Seven Integration service agreement is not compulsory, we do consider our Basic plan to be an essential requirement for all systems, with the Enhanced agreement offering an extra layer of service and support for clients who would like added reassurance that any potential system downtime is reduced to the bare minimum.
Both service agreements offer a secure Remote Monitoring service, which gives us the opportunity to resolve many issues before you've even noticed them, as well as our Internet Speed Monitoring service which routinely checks the speed of your internet and will run diagnostics if it detects any drop in service.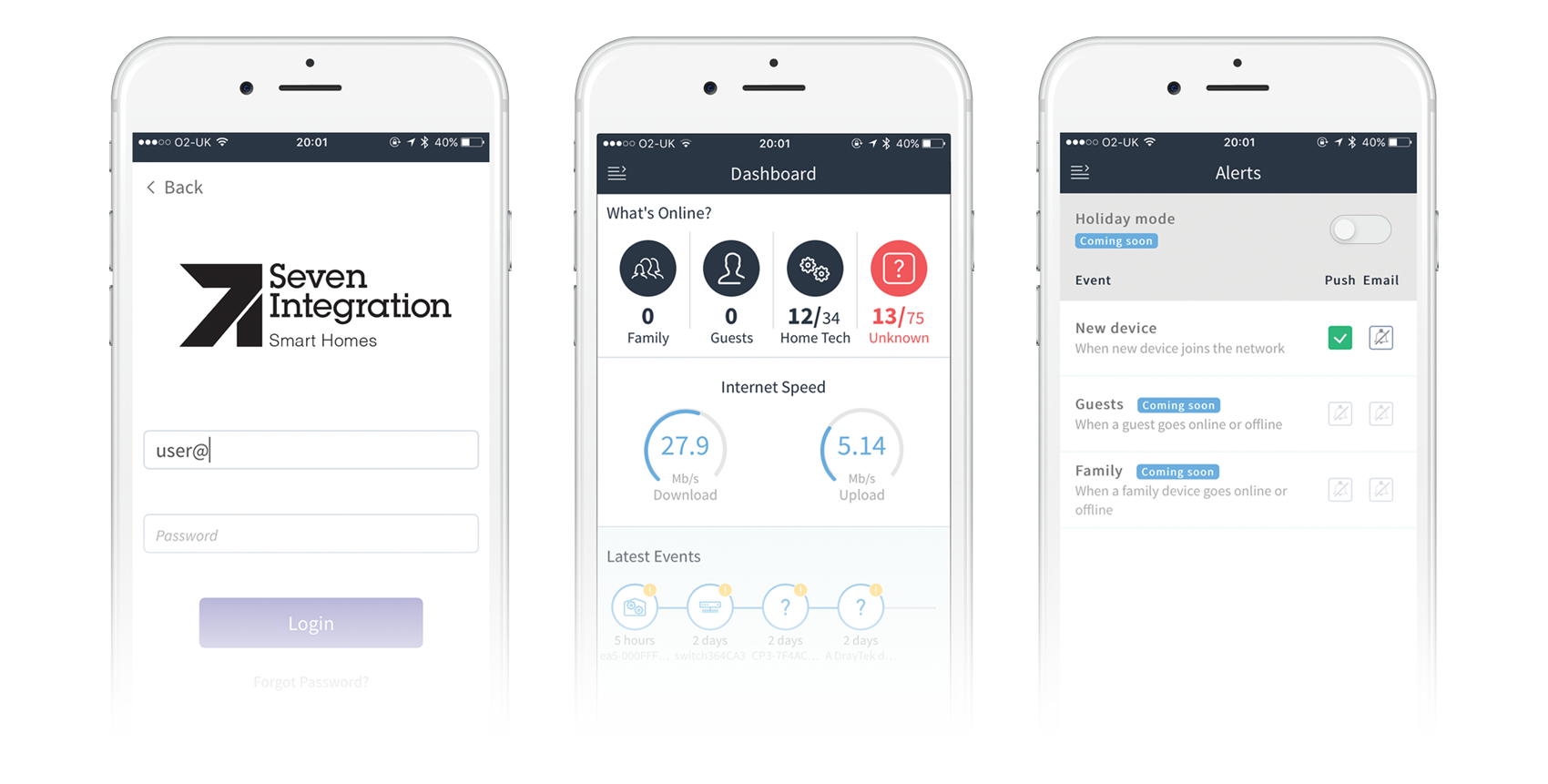 An MOT for your home automation system
In addition, the Enhanced plan includes extra benefits like a guaranteed 24-hour response time, a dedicated iOS app and a yearly system audit so you can be sure your smart home is always operating as it should – Just like an MOT for your home automation system.
A spare parts stock commitment is also included, meaning we'll always keep critical elements of your system (identical parts, where possible, or appropriate alternatives) available, should any part need to be replaced or taken away for repair. With our Enhanced service agreement, all you need to do is sit back, relax, and enjoy your new smart home.